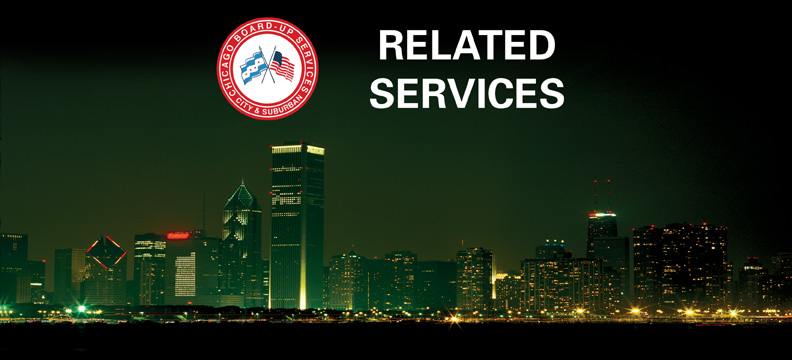 FIRE, EXPLOSION, VANDALISM OR ANY OTHER DISASTER THAT MAY BEFALL YOU WILL COME AS A SURPRISE. AT THAT TIME, YOU MAY NOT BE PREPARED TO DEAL WITH BOARD-UP AND RESTORATION. YOU MAY NOT EVEN HAVE A CLUE ON WHO TO CALL OR HOW TO GO ABOUT PUTTING YOUR PROPERTY, AND YOUR LIFE, BACK TOGETHER.
THAT'S WHERE WE COME IN. WE GIVE YOU INSTANT PEACE OF MIND WITH THE IMMEDIATE BOARD-UP AND SECURITY OF YOUR DAMAGED PROPERTY. THAT'S ONLY THE FIRST PHASE, HOWEVER.
THE SECOND PHASE, THE COMPLETE RESTORATION OF YOUR PROPERTY, IS BEST HANDLED BY HARRIS INSURANCE SERVICES OF CHICAGO. CLICK ON THEIR DIRECT LINK BELOW FOR COMPLETE INFORMATION.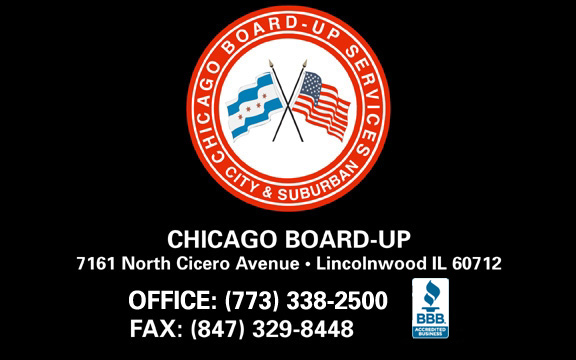 Links: | | | | | | |
Profiles: | | | | | | |
All contents, artwork and photography ©2007-present. Chicago Board Up, all rights reserved.

Tags: | | | |
| | |
| | |