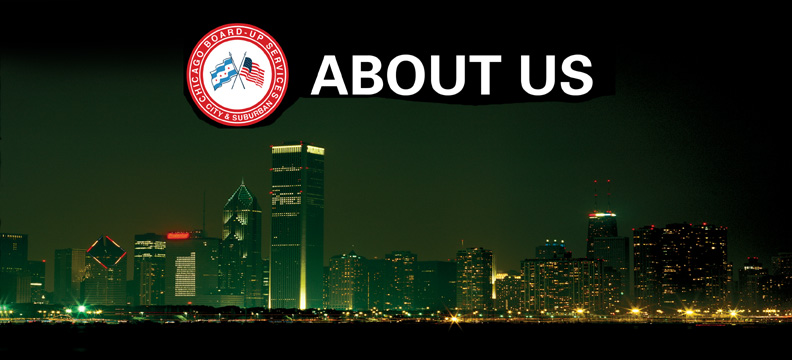 CHICAGO BOARD UP IS A FULLY LICENSED AND BONDED EMERGENCY RESPONSE BOARD-UP IL COMPANY DEDICATED TO PROVIDING OUR CUSTOMERS WITH COMPLETE PEACE OF MIND AND SATISFACTION.
THE QUALITY OF OUR MATERIALS, WORKMANSHIP AND AND THE EXPERIENCE AND SKILL OF OUR PERSONNEL FAR EXCEEDS OUR COMPETITION.
YOU WILL FIND WITH CHICAGO BOARD UP THE DIFFERENCE BETWEEN GOOD AND EXCELLENT IS ATENTION TO DETAIL...WE SIMPLY HAVE TO BE THE BEST.
A COMPLETE LIST OF REFERENCES IS AVAILABLE UPON REQUEST.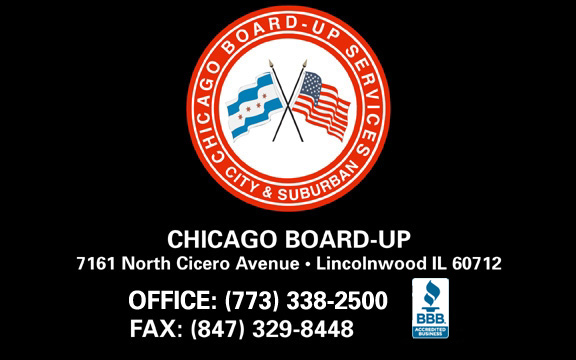 Links: | | | | | | |
Profiles: | | | | | | |
All contents, artwork and photography ©2007-present. Chicago Board Up, all rights reserved.

Tags: | | | |
| | |
| | |